A time to lead with purpose and humanity
A time to lead with purpose and humanity – Hubert Joly, march 2020 in HBR
We measure success by the way we touch the lives of people.

– Bob Chapman, The Value of Identifying Values, 2012
In a few short weeks, we have entered a crisis unlike anything most of us have ever seen. A crisis where any pre-existing course of action has to be put on hold or reset. A crisis that can naturally lead anyone to feel frustrated, annoyed, overwhelmed, afraid, concerned about themselves and others, and unsure of what to do.
As former CEO of Best Buy, and prior to that Carlson, I've had the opportunity to directly speak with a number of CEOs and senior executives navigating the uncertainty, and I've watched closely the actions and decisions of many companies in the wake of the novel coronavirus pandemic.
All of them are trying to deal with a crisis in which every day brings new challenges, new decisions to make: Should you keep your stores, your manufacturing plants, your offices open? How long should you — or can you — continue to pay your employees?
The key question CEOs and companies are dealing with is how to lead in this environment. While the situation is somewhat reminiscent of the challenges we all faced during the Great Recession — I became CEO of Best Buy in 2012 when the company was supposed to go under — there is no obvious blueprint to follow. But perhaps, the same principles of purposeful, human leadership — such as putting people and customers first, treating profit as an outcome rather than the goal — that we used then can be applied now.
Less than a year ago, in August 2019, many leaders, including my successor at Best Buy, Corie Barry, signed the Business Roundtable Statement on the Purpose of a Corporation. In it, 181 CEOs committed to lead their companies for the benefit of all stakeholders — customers, employees, suppliers, communities, and shareholders. It was a response to what was happening to capitalism and its effects on society.
Today, that commitment is being put to the test. Right now, purpose matters most. Will the leaders take actions to show their words from last summer are real?
I have found the leaders that I have spoken with to be incredibly purpose-driven, with a clear human focus. They see that this crisis is a key leadership moment for them to help others. They are all spending time with their teams and working together to do the right thing. They understand, to put it in Churchillian terms, that this has the potential to be their "finest hour," and they want to rise to the occasion. In all cases, I have been struck by their humanity.
These are, of course, incredibly challenging times. Still, we have seen in the last few days great examples of leaders working hard to try and take actions to do the right thing, illustrating the belief that business can be a force for good during this crisis.
It started with clear, consistent, and transparent communication with workers about restricting business travel, encouraging and facilitating working from home, and cancelling events: This is what we're doing. This is why we're doing it. Offering paid time-off for sick employees or for employees with children affected by school closures is also becoming more common, though I hope even more CEOs — and the country — begin looking critically at paid sick time as a core benefit, so workers don't feel compelled to work when they feel sick. Best Buy is leveraging a backup child care service it introduced last year, providing access to affordable in-home or in-center child care for those who suddenly need it, and where it's allowed. It's also providing mental health support to assist employees dealing with anxiety and other issues this pandemic has unleashed.
The pandemic will undeniably hurt the bottom line of most companies, so many are thinking about ways to begin conserving cash. The natural tendency may be to start laying off people. I can't stress enough that this may be shortsighted. When I was CEO of Carlson Wagonlit Travel, our German business was hit hard by the Great Recession. The corporate travel business relies on sophisticated agents able to optimize multi-leg travel arrangements and byzantine airline pricing, and on those agents' relationships with the travelers they serve. The recession weighed heavily on travel, and therefore on the demand for Carlson Wagonlit's services. Layoffs were the solution in many places, but in Germany, thanks to local labor laws, the management team decided to reduce working hours, so everyone could keep their jobs. They had no idea how long it would take for the market to recover, but they knew that keeping people was a priority. And when the market did recover, they were ready and didn't suffer a talent drain.
Companies also are showing leadership in trying to take care of their customers. Some retailers, including grocery stores and pharmacies, are continuing to operate in order to provide access to essential items. Many have announced adjustments to their operations, such as ramping up cleaning services in their stores, reducing hours to facilitate store cleaning, introducing a special time slot for the most vulnerable customers to shop by themselves, and limiting the inflow of customers to ensure their safety. Other retailers, such as Apple, Nike and Ralph Lauren, have decided to temporarily close their stores. Finding the right balance here is a particularly tough act, one that I am sure will be constantly reviewed as the situation evolves.
I'm encouraged by reports of companies looking out for suppliers. Some companies have begun to help their weakest vendors. For example, Amazon has decided to set up a $5 million fund to help small businesses near its headquarters. Other companies are reviewing the list of their key suppliers and closely monitoring their situation, with the view to potentially intervene to ensure their survival.
Finally, some companies are mobilizing to more broadly help the communities in which they operate. Johnson & Johnson China provided funds, medical supplies, and protective equipment to various organizations dealing with the outbreak. Video conferencing company Zoom is offering free access to all K-12 schools across the country. Luxury goods company LVMH will utilize some of its perfume and cosmetics plants (think Dior, Guerlain and Givenchy) to produce large quantities of hand sanitizer and provide it for free to public hospitals in France.
These examples illustrate the validity of the Business Roundtable statement and the importance of taking care of all stakeholders. My experience of the last several decades, including my time leading the resurgence of Best Buy, has convinced me that business is about pursuing a noble purpose and putting employees and human relationships at the heart of how a business operates.
This belief is particularly relevant in times of crisis like the one we are going through now. This is a time when performance is not defined by a company's share price or whether it will hit its EPS guidance. This is a time when performance will be judged by how a company and its leadership serve everyone and fulfill a higher purpose —and specifically how they have shown up and met the requirements and expectations of its multiple stakeholders.
This crisis gives business leaders the opportunity to lead from the front. From those I've talked to and what I'm seeing, I'm hopeful. As they're confronting this crisis, leaders should be asking themselves: Are you spending enough time taking care of yourself, e.g., by meditating, so that you can be the best version of yourself leading others? What actions are you taking to help the people around you? How will you measure your own performance? How do you want your leadership from this time to be remembered?
Read the original article here
Actualités
Suivez et partagez l'expérience feelife…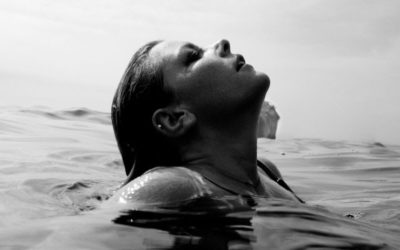 Cette newsletter vous partage un aperçu des pratiques qui peuvent améliorer votre expérience quotidienne. 
lire plus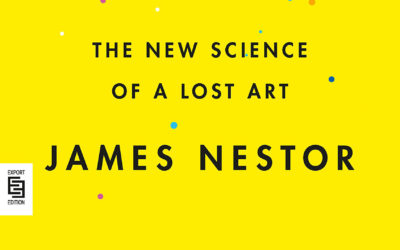 Cette newsletter vous partage un aperçu des pratiques qui peuvent améliorer votre expérience quotidienne. 
lire plus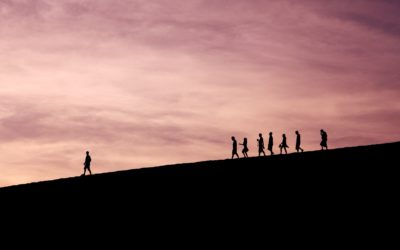 C'est en ralentissant que le leader s'élève pour prendre des décisions qui font du sens pour l'entreprise et ses collaborateurs.
lire plus